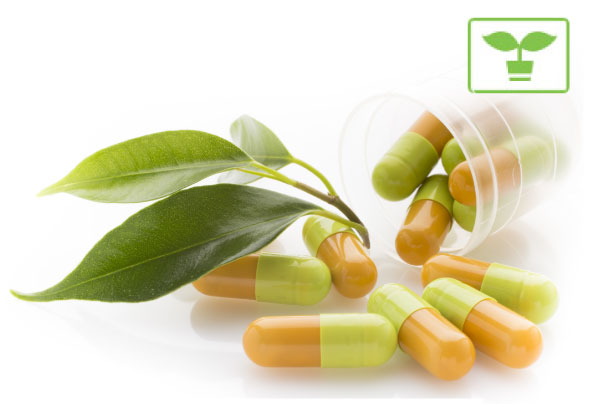 EMBO CAPS® VG-NS is manufactured using the same process as conventional capsules, made suitable for a variety of pharmaceutical and nutritional applications.
As a plant based capsules, EMBO CAPS® VG is suitable for products catering to a variety of consumer lifestyles and religious preference.
EMBO CAPS® VG-NS is extremely suitable for filling powders with high hygroscopicity or with high moisture sensitivity.
EMBO CAPS® VG-NS is preservative-free.
We offer:
VARIABLE SIZES
##00EL, #00, #0EL, #0, #1EL, #1, #2EL, #2, #3, #4
CAPSULE COLOURS
Transparent and opaque coloured capsules using natural, mineral, and FD & C dyes.
PRINTING CAPABILITIES

PACKAGING
The standard packaging material used in our capsules is damage-resistant paper box. The capsules are first packed and sealed in a P.E. coated, static proof aluminium foil, and then a polystyrene box for inside casing. The heat and cold resistant packaging is to ensure capsule quality is maintained from our factory to customer's warehouse without any damage due to logistic.
CENTIFICATES
Our capsules are Halal Certified (recognized by Jakim), ISO9001:2008, BSE/TSE- Free, GMP, etc.